Fruity Line is the perfect example of the possibilities of our full service agency. An amazing transition of a business without a recognisable DNA, resulting in a modern brand with a story. Together with the management team and based upon the brand values we've developed a matching communication strategy.
We've created an all new identity, design for packaging and trade communication
Besides the corporate communication we've developed a wide range of packaging design. We've had so much fun creating the packaging personalities like I'm Chia, I'm Special and I'm Nuts. Every one of them surely thé most outstanding personality within the specific product group. This way Fruity Line shows their private label clients how to stand out on the shelf and of course helps them doing the same.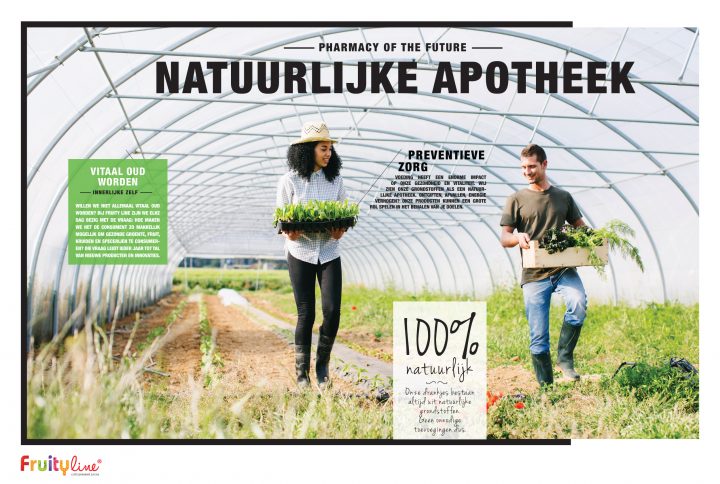 The unrevealed knowledge and the passion all throughout the line was already there. What we did was visualising the stories and share them with others. We've created a complete identity bases upon those stories, which is nowadays revealed in everything Fruity Line does. Take a look at the website or watch the movie above: you immediately get their story! Let us help you reveal your story!
Storytelling is not the story you tell yourself, but what customers tell each other.